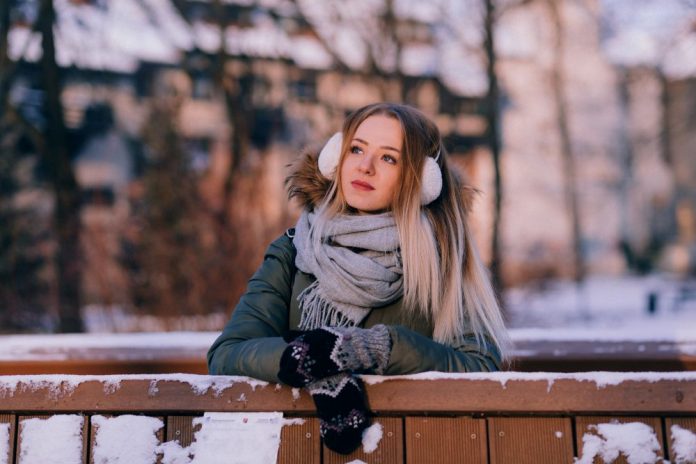 As we head into winter (can you believe it's the end of November?) after a long, long Thanksgiving, maybe you feel like your routine is a bit off, somehow. Besides the sun shying away from waking you up at 6am, fall and winter bring a completely different vibe that might force you to mix up your routine to stay on top of your game. So here are some tips for you!
Your skin
Thankfully, Stockton's winters tend to be quite a bit wetter than other places. Thus, it won't be as bone-dry as other places, so your skin might not crack as in drier, colder areas. However, it's important to hydrate and moisturize (yes, they're two different things) so that the sheer temps don't bring your luster down.
Getting up
Without the sun, it's suddenly ten times harder to wake up, right? Some people recommend keeping a glass of water next to their nightstand, so they can take a sip of cold, cold water to wake them up. Others drink tons before they sleep so they can get up to go to the bathroom to dissuade them from climbing back to bed. Try showering in the morning, or doing a quick exercise routine, but nothing too strenuous! All these things can help get your blood pumping and your brain away from the sheets.
Exercise
The cold weather may tempt you to start running right when you feel that cold hit, and as much as it keeps your temps low when you run at first, starting out while you're shivering might not be the best idea. Warming up indoors before heading out is the best choice in avoiding muscle strains and accidental sprains! Jump rope, high knees, dynamic stretching, anything will do: as long as you get your heart pumping before you head outside!
Food
As much as you want to comfort yourself with food (I know I always do), packing on the pounds might keep you warm under those layers, but you'll need to pedal to the metal to get your body back in shape for those no-layer summers. There's always something comforting about warm liquids during the winter season, like healthy soups and warm tea. If you're hoping to snack on something sweet, try eating foods with complex carbs beforehand to help stave off those cravings. Healthy fats are incredibly important, especially in this weather!
Keep yourself happy!
The winter blues are really real and it's never fun. The clinical name for it is Seasonal Affective Disorder, and I believe most of us have a mild sense of it. After all, the lack of sunlight really does affect people strongly. If you find yourself feeling a bit glum being cooped up inside, maybe pick up a new hobby! Or exercise a bit to get your brain going and let out those endorphins!
Never fear. Cold weather will pass and well, there's always Christmas to help it pass by!